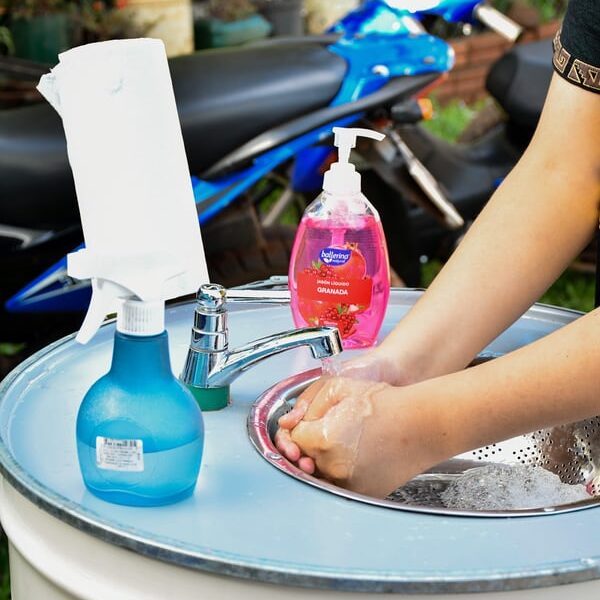 A Biodegradable Degreasers & Surfactants
THE TECHNOLOGY 

100% Biodegradable Degreasers and Surfactants 
Surfactant formulated with synergistic active ingredient. 
The surfactant is designed with hydrophilic (water affiliation) & oleophilic (oil affiliation) properties. 
Surfactants functions to reduce the surface tension of hydrocarbon molecules in oil. The oil disperses & flocculates into droplets. 
Our oil dispersant / degreaser products, contain many different surfactant ingredients blended with each other, to solve most oil characteristic matters. 
WHAT IS WATER BASED BIO-SURFACTANT DEGREASER?
We offer class leading, application specific products which are able to dissolve and remove most waste matter, organic, inorganic or petroleum hydrocarbons. The product biodegradability and efficiency being the critical factors for selection. 
100% biodegradable products 
Comply to Eco label & International Green Seal Standard GS 34 
Green Tag Certification 
Certificate of Origin (CO) 
Alternative, to petroleum – based, fluorinated and chlorinated solvents 
Efficient at dissolving and removing grease, oil, crude oil and hydrocarbon based contaminants. 
Oils and much more. 
Tested and approved by the Australian Maritime Safety Authority for cleaning birds & wildlife after oil spills. 
INTRODUCTION BY INDUSTRY:
Please
contact us
if you would like the following guides: 
MMR Aquatic Products Range 
MMR Hospitality Product Range 
MMR Key Maritime Applications 
MMR Oil & Gas and Mining Product Range 
MMR Oil & Gas High Performance Surfactants 
MMR Oil & Gas Enhanced Oil Recovery 
MMR Property Management Product Overview 
BIO DEGREASER APPLICATION CASE STUDIES
Please
contact us
if you would like the following case studies: 
Triple 7 EOR (enhanced oil recovery) Introduction
Triple 7 Extreme Cost Savings Achieved in a Hotel Laundry
Triple 7 Eliminating Acetone Explosion, Fire & Serious Health Risks in Steel Fabrication – Forgacs Tomago Shipyard
Triple 7 HD Trial Oil Water Separator Efficiency
Triple 7 Odour Removal & Control Grease Trap
Triple 7 Protecting Australia's Icons and Waterways with Environmental Cleaners
Triple 7 Reducing Hazards and Expense in Heat Exchanger Limescale Removal
Triple 7 Removal of Hazardous Chemicals from Ship Building
Triple 7 Removing Iron Bacteria From Irrigation Filters
Triple 7 Superior Moss Removal Results with Non-Toxic Chemical Replacements
Triple 7 Trial Efficient Aircraft Cleaning with no Water Run-Off Concerns
Triple 7 Trial Oily Water Separation Quick Break Degreaser Case Study
Triple7 Australian Navy Collins Class Submarines Eliminate Scale Issues
Triple7 Heavy Duty Trial Fortescue Metals Group
Triple7 Carbon Removal on HMAS Canberra